Business Startup Package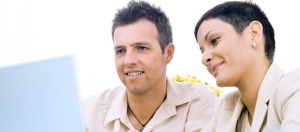 A more affordable way to get the support you need during the early stages of your business
We share the risk with you – you only pay half the cost!
Business Startup Package
We love working with exciting new businesses, whether you are about to launch a new product or you have just decided to take the leap into your own venture. We also know how hard it is to get started. Not enough time; too many decisions; all the costs and so much to learn. We have designed this package with you in mind.
Now we won't take on everyone. The first step is to meet with you and learn a bit more about you and the business concept. If we can see your vision the same way you can – then you're in!
In addition to getting the assistance in a very affordable way you will get:
advice and support from people who are experienced in business formation
access to our planning templates
assistance with registration
help getting up and running on Xero, MYOB or whatever business system that will help you manage your business transactions
an invitation to our business events to help fast track your knowledge
information on the Government grants and funding programmes